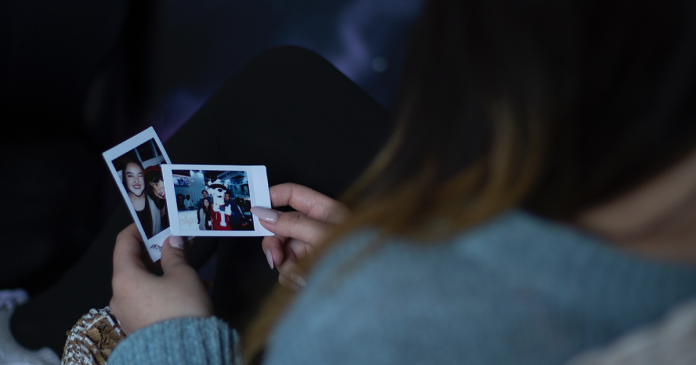 I closed my eyes, trying refresh that memory all over again.
Forcing my eyes shut, I tried reaching somewhere further from the darkness that has clouded around but it was yet another fail. I never knew when the numbness of darkness that has crept over my sight led to drops of tears that swiftly made their way out from the sides. It was not until I raised my hand that was covered up entirely by the sweater whose sleeves I had stretched out till they reached my fingertips.
The sweater. The sweater brought even more tears. Huddled up at the corner of the tent, this was one among those nights that I broke down. Those nights where I just became selfish for few moments and couldn't hold back my emotions which I often masked up with a blank boldface.
Rubbing my eyes, I wiped away the tears which still kept flowing and accidentally hit a steel box. The moment it fell down , whatever that was inside laid itself right at the bottom of my feet, It broke another string inside me and I cried even more.
Wow. A good day to give my heart a piece of mind, wasn't it? I thought
The sweater? My mom had sewed it with her own hands and that was like few years back before I had even thought about this part of my life. and while she was sewing I remember her telling me like even right now she was right in front of me,
"Jab tu bada hojaeyga na, tab yeh pehenna. Fir jab dur hoga merese, tujhe yaad aaygei meri"
And at that time, I had just rolled my eyes and told her,
"Maa, kya tu bhi. Terese durr kahan jaunga. Dekh lena, 2 din bhi nahi reh sakunga"
And she had just shaked her head, gave me a smile, ran her hand through my hair with a look as if she knew that I would be going away someday.
It's been 8 months since I've met her.
And that steel box? It was more like the most precious thing in my life.
Not just a normal box you see. It was more like my letter box.
Letters were now lying in front of me. Her beautiful handwriting right at the top, addressing me. A letter every month. And there were tons. Sometimes I couldn't write back, or even if I could I couldn't write back the same way I felt while reading her letters. But there was never a month where there wasn't a letter from her. Never a letter where she hadn't started by telling me about my annoying brother, then towards what next stunt the neighbours had pulled off, then her new recipe she had discovered and as it went on I could almost feel her crying while writing them. Because every time, in the end all she wrote was,
"That the next time you will be beside me,
Just come home soon, I plea."
And I knew she knew that it was tough for me to take a leave and come. Signals stayed weak so there was no chance to stay in proper touch. But yet,
Every day I imagine her running her hand through my hair,
I wish I was there with her, I make a silent prayer.
One mother for with whom my heart connects,
And one for whom all my services are dedicated.
I heard a knock on my door and I quickly put away all the letters, hid the box under my sleeping bag, shouted a 'coming' and wiped away all the tears.
Who would've know that behind the uniform which held utmost respect and pride laid a heart which left out silent whispers of tears and waited until it was soothed by the worn out soft hands of a mother who waited to meet her soon.
I ran towards the door and a fresh set of tears flowed out. I was stunned, shocked and felt that what was right in front of me was nothing but a miracle, a dream.
"Maa" I whispered. I hugged her, I hugged her like I did not want to lose any moment, like I wanted to grab every moment I could and just stay there wrapped in her arms. Both of us were crying by now and I kept hugging her, like whatever was happening was unreal.
"Ab yeh sweater tere par chotta hogaya hai. Naya wala dene toh aana hi tha"
I let out a breathless laugh that was moisted with tears and hugged her again.
"Ab andar bulayega ki bas apni maa ko bahar khada rakhega"
To everyone in army, we lay out our respect for you,
And for every mother away, you have a heart so true.
~a army son's heart that was now brimming with happiness and tears~
~a army son'smother, who had let way all her emotions for her soon so he could serve his another mother~
-Just Another Sparkle